New!

Vegas Pro Connect

Vegas Pro 13 collaboration enhancement app for iPad
To meet the collaboration challenge on video productions, Vegas Pro Connect replaces tedious written spreadsheets and notes with efficient online and offline review workflows. The app provides a comprehensive review system within a gesture-driven control surface and represents a genuine breakthrough in project collaboration and control. Easy to set up and use, Vegas Pro Connect provides the kind of collaborative edge that will make your clients feel like they have well-channeled editorial control as well as a more direct and meaningful involvement in the creative process.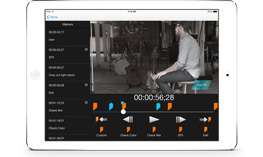 Online mode
Online collaboration mode enables reviewers and editors to jointly control and comment on projects—simultaneously and in real time—in Vegas Pro 13. Multiple reviewers, each with their own iPad, can seek, start, stop, and pause playback. They can also drop frame-accurate markers and notes directly onto the Vegas Pro timeline. Editors can use this direct feedback to shape and finish projects.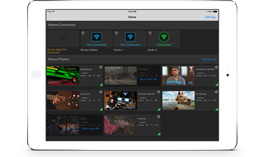 Offline mode
Offline collaboration mode enables reviewers to download project proxies onto their iPads and then review them anywhere and anytime, even when they don't have access to the full Vegas Pro project. Just as with online collaboration, reviewers use frame-accurate markers and notes to document their feedback. Later, reviewers sync the proxies on their iPads with Vegas Pro 13 and transfer feedback directly to the master project for direct editor access.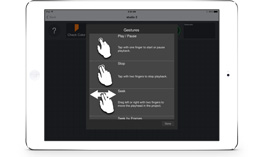 Gesture controls
Perfect for the editing suite, the Vegas Pro Connect gesture-driven control surface does away with small touch targets, allowing editors to keep their eyes on the prize and stay focused in the creative zone at all times.