Posted by
Kevin Sharples
Sunday, 2018-01-07
Jamie Sparks - Music Video & Mp3 to his latest single - Wake Up Call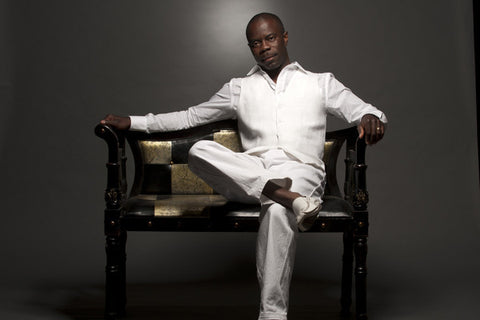 In Loving Memory of Josiah Sparks    
 Wake up Call - Mp3 Download .99¢ @ Amazon
Singer/Songwriter/Producer, Jamie Sparks, released the music video to his latest single "Wake Up Call." He wrote Wake Up Call following a violent crime that took his son Josiah Sparks' life and the song was released in his memory. 
Jamie Sparks: I wrote this song for a few reasons. Wake Up Call was written in response to the violence that claimed the life of my son Josiah Sparks. I had always known about the "black on black" crime that happens in our neighborhoods. I grew up in that situation, but I moved away later in life for work, and it was not an everyday experience for me anymore. Once he was murdered, I began to see all of this darkness again very clearly. Not just the violence, but other problems of our society, poverty, greed, corruption, etc. It had never gone away, it was just hidden from me…or more accurately, I was ignoring it.
The 2nd reason I released this song was in his memory. So often these young dudes kill another, just young dudes with no respect for life. I wanted to show how such a killing affects so much more than just one person. So we decided to add the gravesite shot with members of my family. We've all been in such terrible pain since we heard the news.
The 3rd reason is because he wanted me to! Well, he obviously didn't know I'd be writing this song, but we would talk about how he was trying to find his place in this world. He pointed out that I knew what I was supposed to be doing – music. And I wasn't doing it. I hadn't had a release in years, so this was a wakeup call for me to release new music. So I made this video in his memory, and with the hope that it may encourage others to love and be kind to one another. Maybe even inspire folks to reach out and re-kindle relationships that may have grown cold over the years because...life is short! "
 About Jamie Sparks:
Jamie has shared the stage with quite a few music industry veterans such as: Akon, Rihanna, Shaggy, & 112. He also wrote music for the soundtrack to the new Spike Lee movie "You're Nobody Til Somebody Kills You." He is the recipient of many music awards including: the Montreal's Jazz Festival's Award of Excellence, the Professional Publishers and Songwriter Award, two African Nova Scotian Music Awards, a Juno Nomination, as well as WBLK 93.7FM Unsigned Hype International Artist of the Year Nomination.
Along with his music, Jamie is also President of Operations for Kicksta Music Group/Kicksta Muzik Publishing, which he operates alongside CEO Randy Powell.  Kicksta is home to a small roster of talented artists, songwriters and producers from around the world. Kicksta also licenses its music to Film/TV productions, record labels, companies that provide music in stores, malls, and various other musical outlets. Throughout his career, his music has been featured on shows such as "24", "Cuts" on UPN, "Wildcard", "Da Kink In My Hair" on Global and "The Life" on ESPN. 
Blog Credits:
Jae Monique  (Full Interview can be read at thisis50.com)
Subscribe to Jamie's YouTube channel
Tweet